COVER REVEAL!
Y'all. I have ben sitting on this for this whole year (stop telling me that's only been 29 days, it's been a YEAR, ok?) and I am so pleased and proud to show you the exquisite cover created by the amazing folx at Zombie Orpheus Entertainment for THE DRAGON STONE CONSPIRACY.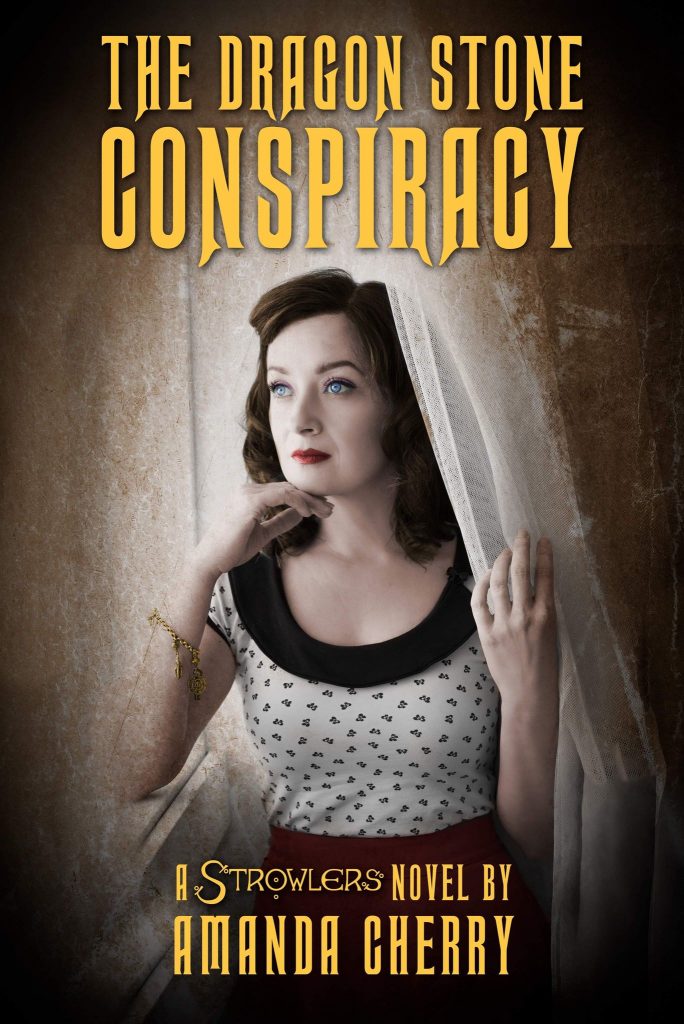 BACK COVER COPY:
When the Fäe go to war with a Nazi cult, one woman will protect humanity's future. As World War II rages, accidental immortal Pepper Jones is on the run from government agents on both sides of the Atlantic. Hidden in neutral Ireland, she is summoned to meet with a mysterious Fäe general, The Righ, who tasks her to save magic itself from the Nazis. Now, she must race against the clock to stop an evil ritual and prevent the Third Reich from gaining a world-shattering supernatural power.
This book took everything out of me and I am beside myself with excitement to finally be sharing it with the world.
Preorders are currently happening for the Kindle version only, but all formats are coming soon!
Amazon.com: The Dragon Stone Conspiracy: A Strowlers Novel eBook: Cherry, Amanda: Kindle Store